Posts tagged
monsters university
0
At the time, Monsters Inc (2001) was not received lovingly by the critics, lets face it – Toy Story, A Bugs Life and Toy Story 2 were hard acts to follow. Much of its warmth has since been felt from repeat DVD viewings over the past ten years.
Well known for their family films that balance content for a young audience and humour for us adults, Pixar return to the monsters world with the story of Mike & Sulley's past long before they were friends…
(more…)
0
Mike and Sully are back in Monsters University and here is the UK poster for the Pixar flick.
The lovelable pair are off to uni in this prequel, hoping to graduate with scaring skills.
0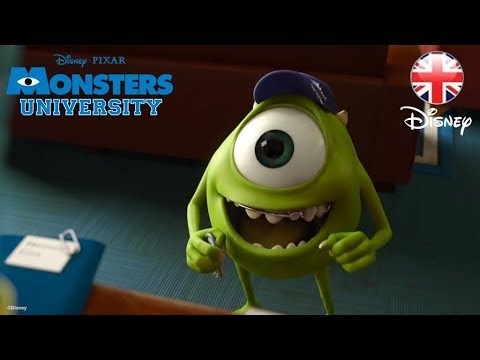 The beloved figures of Pixar's Monsters inc are back. This prequel takes a look at Mike and Sulley as they became firm friends at University where they are training to scare.
Billy Crystal and John Goodman are back, voicing the loveable duo! This looks like a whole lot of fun, the animation as perfect as we have come to expect from Pixar!