Posts tagged
James Bond
0
Pierce Brendan Brosnan may be best known for Bond, James Bond, but his acting talents have been shown in a wealth of genres across 33 years on our screens. In his latest film, Love Is All You Need released on April 19th, Pierce plays a middle-aged widower, who after a several years as a single father, and manager of a fruit and vegetable growing business, takes the opportunity afforded him at his son's Italian wedding to reluctantly start afresh both in business and pleasure. Susanne Bier's film is a grown-up romantic comedy, but Brosnan has shown he can excel in a multitude of roles. Here's a look at our favourites:
1
The most dangerous job in Hollywood today must be that of the stuntman. And it's not a new thing either: ever since the self-performed antics of Chaplin and Keaton in the times of silent cinema, daredevil stuntmen have taken action to the absolute extreme to bring blockbusting entertainment to increasing levels of peril. Fire With Fire, the next stunt-packed action film to hit the screen, comes with action pedigree; directed by stuntman/stunt coordinator David Barrett.  To mark the March 8th release, we've taken a look at some of the most incredible stunts in film history.
THE DARK KNIGHT – TRUCK FLIP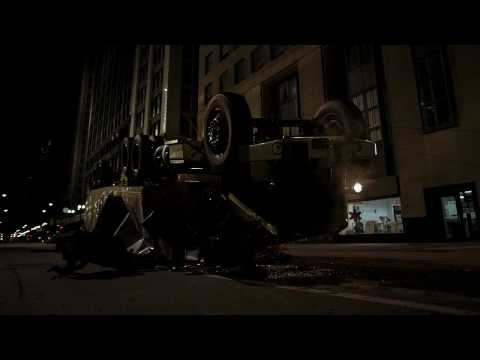 Director Christopher Nolan is well known for his love of real action scenes. One of the most iconic scenes from his Batman trilogy is without a doubt the truck flip from The Dark Knight, the second instalment in Nolan's caped crusader saga. Lead by stunt coordinator Paul Jennings, perhaps the most shocking part of it all is the fact that there's a real guy driving the truck, Hollywood's legendary stuntman Jim Wilkey.
This lesser known French film from 2004 has attained wide cult status thanks to having, in part, introduced parkour to the world of film. Starring daredevils David Belle and Cyril Raffaelli, this breathtaking chase scene set the precedent for the likes of Casino Royale's tremendous opening, only District B13 doesn't make any use of CGI at all.
STEAMBOAT BILL JR. – FALLING HOUSE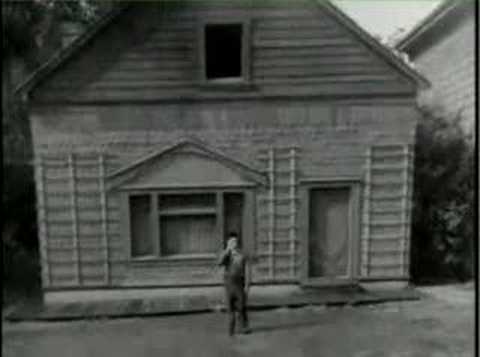 Think that nutcase stuntmen are a product of modern cinema? Think again. For few people risked his life for his art like silent film legend Buster Keaton did. Take this scene from 1928's Steamboat Bill Jr., in which a real wall from a real house really fell around Keaton, coming within inches of actually flattening him. The scene has been replicated in countless of films and TV shows, but often using much lighter materials or CGI trickery. No trickery for the original though.
BEN HUR – CHARIOT RACE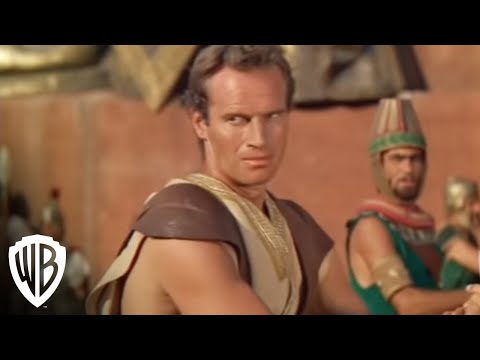 The legendary chariot race from the 1959 epic Ben-Hur has been the subject of many rumours surrounding the alleged death of stuntmen during filming and the inclusion of said scenes in the final cut. According to closer sources however, including Heston himself, this has been proven to be largely untrue, and while parts of the spectacular chariot race got dangerously close to the edge (with one or two unplanned falls making the final cut), no one was seriously injured during filming for this scene.
THE SPY WHO LOVED ME – SKI JUMP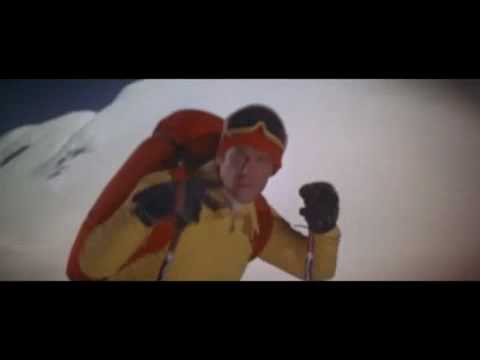 While perhaps not doing anything in the way of invention, the 007 films have had a fine tradition of introducing new and cutting edge elements to the world of cinema (see above for the District B13 inspired parkour scene in Casino Royale). Perhaps more spectacularly, the opening scene for The Spy Who Loved Me, at the time the most expensive stunt scene in film history at $500,000 (of which $30,000 went to the stuntman himself, Rick Sylvester), features a ski chase that introduced audiences worldwide to the wonders of base jumping, at the time only known to skydivers. And yes, you guessed it… it was done in one take.
FIRE WITH FIRE is released in UK cinemas on 8 March