Posts tagged
Catherine Zeta-Jones
0
Steven Soderbergh's latest and possibly last film Side Effects tells the story of Emily Taylor (Rooney Mara) who is suffering from severe depression, emotional breakdowns and suicidal impulses. When Dr Jonathan Banks (Jude Law), her psychiatrist, prescribes her a new experimental medication called 'Ablixa' to treat her condition, a fatal incident involving the sleepwalking side effects of the drug leads to Emily killing her husband. With Emily now in a mental hospital, Dr Banks refuses to accept responsibility and embarks on a dark trail of corruption, betrayal and revenge in his search for the truth pushing his career and life to the limit.
Underneath this dark suspense thriller is a story of lies and corruption held together with perfect casting and strong performances form Jude Law and particularly, the gorgeous, Rooney Mara. The film has that cool slick artistic look and image that is what we have come to expect from a Steven Soderbergh film. Whilst this is an intelligent story that also probes a few thought provoking questions about medical ethics in the pill popping generation, some of the characters motivations come across as slightly cheap the final act leads to an underwhelming climax.
A few twists along the way keep things interesting but it is nothing we haven't seen before. This is an elegant looking film with good acting, direction and moments of suspense and drama worth watching for, but in the end comes up a little short. Lets just hope that this isn't Soderbergh's last film as although satisfying, we have seen better films from him.
'One pill can change your life'
0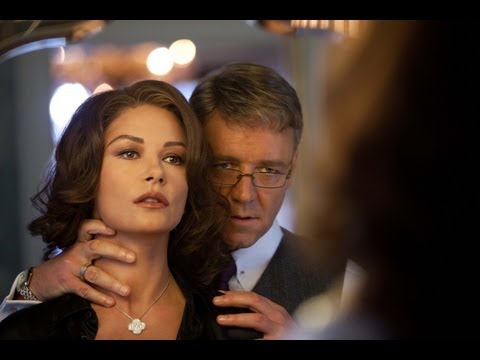 Broken City is right up there on my 'can't wait to see list' and that the wait is nearly over.
Out on March 1st Broken City stars Mark Wahlberg and Russell Crowe in this political thriller.
Delving into a world of corruption and power Broken City looks like it's going to be an engaging and gripping movie, not to mention pretty damn slick.
Not the biggest fan of Zeta Jones i'm willing to give her a go in this movie. Take a look and see if this appeals to your senses as much as it did mine!