Posts tagged
The Hangover Part 3
0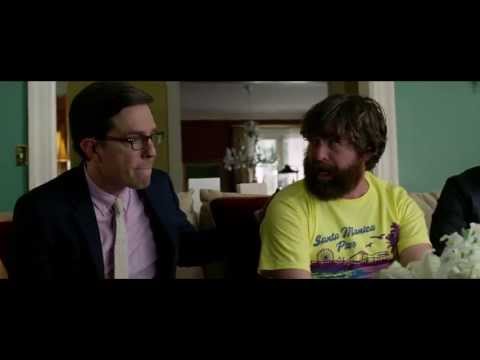 The good news is – Doug is alive (the teaser suggested it could have been his funeral), the bad news is – he has been taken by John Goodman as an insurance policy until he gets Mr Chow.
Alan is on fire. Wolfmother music is utilised again. The Wolfpack is back!
0
The first trailer for The Hangover Part 3 has rocked into our lives and in 2 minutes provided a couple of laughs!
Alan, Doug, Stew and Phil are back for yet another adventure and this final part of the the series sees the boys return to Las Vegas and get themselves, yet again, into some mischief that will provide us with lots of laughs.
I have to admit this trailer did tickle my funny bone and even provided a few laugh out loud moments as well as giving a glimpse of old and new characters alike. While the storyline is more than familiar it doesn't mean it can't be fun and this looks like it's going to be just that!
0
Recognise this? That's because the design is a parody of Harry Potter and the Deathly Hallows Part 2. I hope this is a sign of things to come and we get more comedy parodies from the H3 team!
Andy Lewis
(source: IMPawards)