Posts tagged
arbitrage
0
To celebrate the release of Arbitrage on Blu ray and DVD we have 3 copies to giveaway.
Set in the dog eat dog world of the New York Stock market Arbitrage centres around Robert Miller (Richard Gere – An Officer And A Gentleman, Pretty Woman). When we meet him he appears the very portrait of success in American business and family life. However, behind the gilded walls of his mansion Miller is in over his head, desperately trying to conceal an affair with French artist Julie Cote (Laetitia Casta – Gainsbourg) whilst racing to complete the sale of his trading empire to a major bank before his fraudulent dealings are revealed.
To be in with a chance of winning Email Us and tell us your name and postage address.
Competition is only open to UK residents. Winners will be chosen at random and the judges decision is final and no cash alternative will be offered. Competition closes on July 9th at 23:59
Arbitrage is available on Blu-ray and DVD from 15th July, 2013 and is available to pre-order now
0
Arbitrage hit cinemas today and charts the story of a billionaire financier who despite his slick   is on the edge of loosing it all.
Rather than the edgy gripping thriller I was expecting Arbitrage is more of a lingering drama with heightened moments of intensity, but by all means don't let that put you off.
Arbitrage was in my mind going to be a breath of fresh air in a bad time of year for cinema, however it doesn't posses the truly gripping storyline of similar predecessors like financial crisis movie Margin Call of 2012.
Instead while the sound premise and great performances don't disappoint there is something missing in Arbitrage, something that stops it from reaching it's potential. Throughout the film you get a sense that something big is building but it just never really comes. Perhaps that's the point. A few flashes of what it could have been do punctuate the film which keeps it moving along but it fails to maintain the magic that keeps you from taking your eyes of the screen.
Gere's gives an impressive performance making you interested in his character of Miller who should be deplorable but somehow manages to keep you on edge as you feel concern for his success.
Alongside him are Susan Sarandon, who puts in a very clever performance of a as cold and detached wife and as the film progresses this will begin to make sense.  While rather stereotyped Tim Roth appears as a hard boiled cop and while familiar and easily likeable, his character  lacks a motivation that makes his actions understandable leaving you not sure who to route for.
The dialogue and sleek finish to the film left it really in the balance for me as a viewer, in fact neither overly impressed nor unimpressed  this is a film that is a definite suck it and see.
0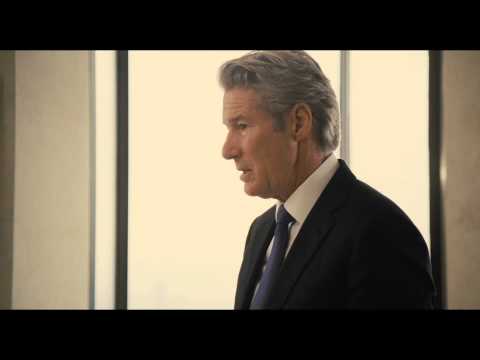 Arbitrage hits screens this Friday and if you're keen on intelligent and well written dramas then this is for you.
A seriously impressive cast including Richard Gere, Susan Sarandon and Tim Roth come together in this financial and personal drama centring around one mans struggle to hold his life together as everything weighs in against him.
Have a watch and see what you think!