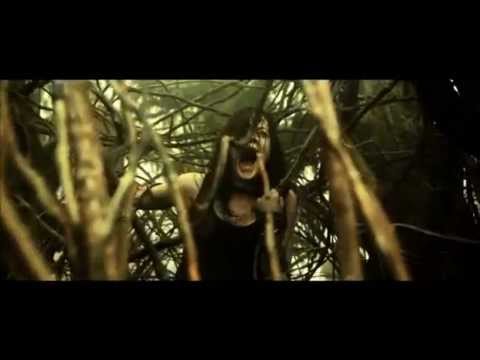 Evil Dead Trailer: A closer look
I'm sure I wouldn't have been the only person to cringe upon hearing that Sam Raimi's classic 1981 Evil Dead was going to be remade. However, if you dig a little deeper you will see that Raimi himself and Bruce Campbell are heavily involved and producing this remake. Like the original this film will be CGI free, using just practical effects and illusions (which you will find particularly impressive once you have seen the trailer). With all this being said, if anyone is still in doubt about this latest horror classic remake then the release of the red band trailer will have horror fans, old and new, grinning from ear to ear and other viewers running in fear.
The extremely graphic and violent trailer gives us an insight into what to expect, including taking us back to the story of the original 'Cabin in the Woods' and the book of the dead.  Fans of the original will be glad to see a return for that iconic POV sweeping camera shot through the forest, plenty of deadites and the return of the angry molesting tree.
It looks raw, brutal and actually bloody scary, perhaps not one for a first date. On seeing the trailer I genuinely can't wait for this and feel safe in the hands of Fede Alvarez as it looks like this is one remake that is being taken seriously. Chilling scenes of possession, disfiguration and buckets loads of blood and guts ensure that this remake of a classic horror is not one to be missed.
With a marketing campaign boldly stating, "The most terrifying film you will ever experience", it's certainly shaping up like it might just be that.